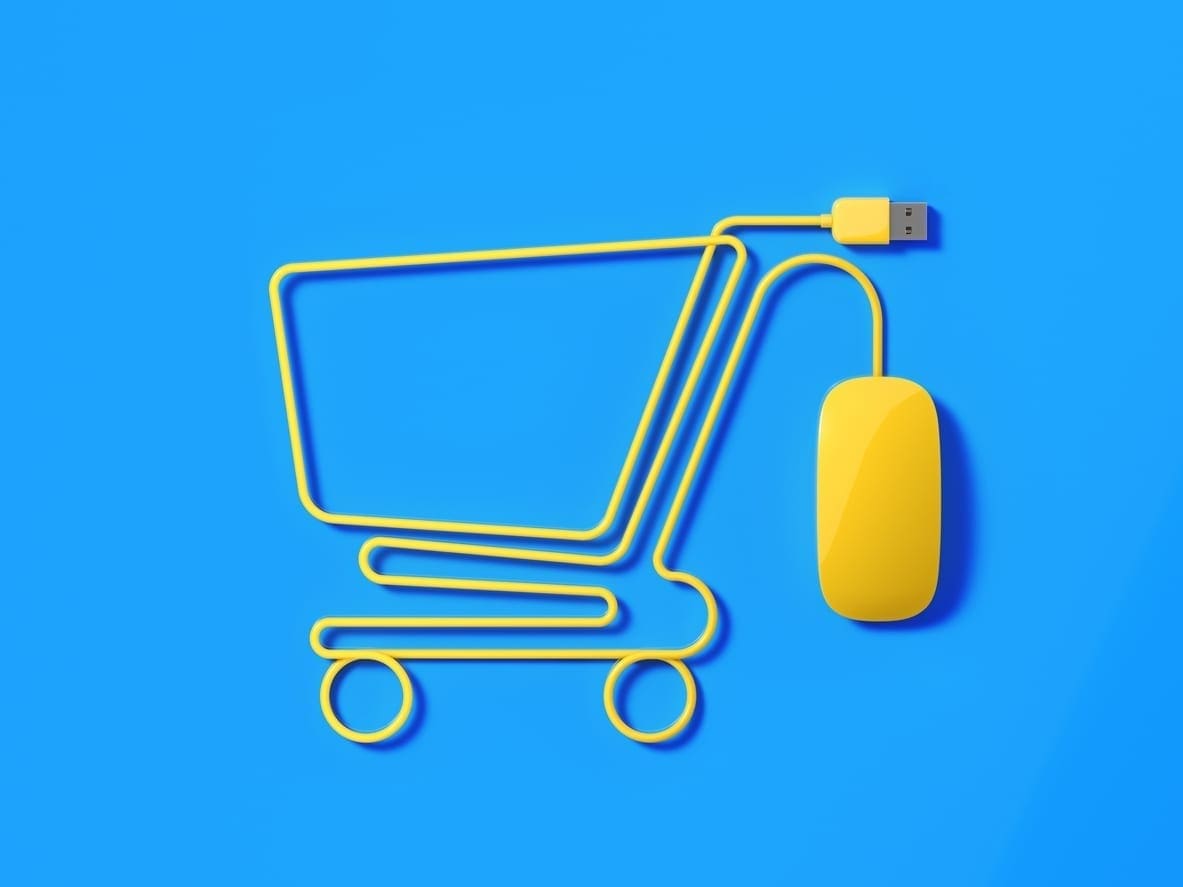 If you're looking to take your eCommerce business to the next level or just need to boost some sales during the Covid-19 lockdown, then you've come to the right place. Google has come to the party and launched free listings in Google Shopping.  The retail sector has faced many threats over the years, which have only intensified during the coronavirus pandemic. With physical stores shuttered, digital commerce has become a lifeline for retailers.
Beginning next week, search results on the Google Shopping tab will consist primarily of free listings.
So what is Google Shopping?
Google Shopping is a section on Google where you can browse for just items that are for sale. This takes the guesswork out for what most people are looking for as the items displayed in Google Shopping take you directly to the product page. This makes it easier for shoppers to review their choice and add the product directly to the cart. Here is an example of using the shopping tab on a mobile phone:
So how do you get your products into Google Shopping?
In order to get your products online, you need to sign up for a Google Merchant account. This allows you to either create the free listings or the paid results (via Google Ads) which appear in the main web search tab of Google (see below).
Google Merchant services do require that you upload your list of products from the website to their service. This is either done manually or there are bulk upload options in the way of a product feed. Most common eCommerce platforms will have a way of generating this product feed for you. Product feeds are easier than manually creating the products in Google Merchant services. Any name, description, price, or stock changes are automatically carried through to your Google Merchant account for you.
Don't worry, if you have no idea of how to get this going, we can help with creating and submitting your product feed.
Which option are the free listings?
When submitting your product feed, there are now two options for where you want your listings to go. There is now a selection for Shopping Ads (the paid version) or Surfaces across Google (the free version).
Your product feed can be part of both options without the need to create a second feed.
What else aside from free Google Shopping listings can you use to promote your eCommerce site?
1. Google Shopping (Paid ads)
The paid version of the shopping ads is more powerful as these showup in the main search screen of Google. This results in more clicks and more sales.
Smart shopping campaigns display products to customers on all of Google's online properties and provide useful insights and trends to help a business understand which of its products are the most popular with customers.
A retailer can set a budget, assign products, add their own creative flair, then easily assess which of their products or services they would like to promote further. This can also help identify products that aren't selling or are fading in popularity, which could then be used as part of a sale event.
Facebook offers a wealth of marketing options for businesses, particularly retail. If you're looking to set up a promotional day or hold an event, there's no doubt that you'll be making a Facebook Event page and inviting everyone you know. But what if you're just wanting to reach out to a customer who abandoned their shopping cart online?
This is where Facebook retargeting comes in. According to Wishpond, almost 75 percent of online shoppers abandon their shopping carts before purchasing, and usually, less than 10 percent of those shoppers will return to complete the purchase.
Facebook retargeting displays ads from recently visited websites to customers, encouraging them to return and complete the purchase. Because retargeting ads are designed by the retail store, this can include a time discount or coupon code that may encourage them to revisit.
Email marketing campaigns work on building an email database of customers and potential customers and sending them communications or special offers directly – this is also one of the most overlooked aspects of digital marketing in 2019.
A great example of this for retail customers is the international clothing giant, ASOS. While ASOS started as a reasonably cheap substitute for the U.K brand, Topshop, it soon gained traction with customers through its vibrant and personalised emails.
Since diving into the world of Email marketing and digital marketing, the company now sends regular, relevant emails to customers with tailored offers and style guides, along with regular discounts to encourage customers to visit the site and make a purchase.
Our final tips
We've tried to list only the digital products that are low cost and also provide instant success (when executed correctly). Google Shopping listings are not available to every business category and some services are restricted based on their content (eg. Beer sales require a shopper to be signed in to Google and over 18 years old before they show). Like all marketing, repetition and regulatory is key to success.
If you'd like to help in getting your free Google Shopping listings running or to hear more about our other services that can help boost eCommerce sales to the next level, speak to one of our team today.