Google My Business Access
How to provide us access to your Google My Business account
Get in touch today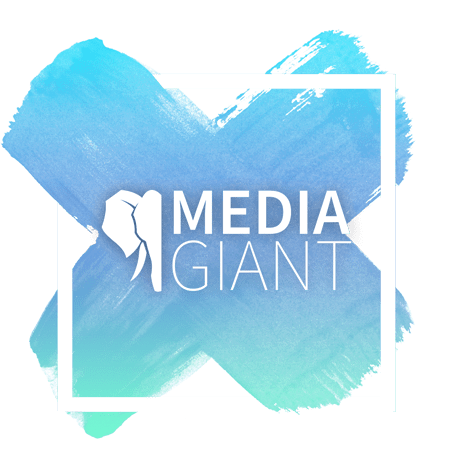 How To Access Your Google My Business account
Follow our two part step by step process or watch the video tutorial on how you can provide us access to your Google My Business account.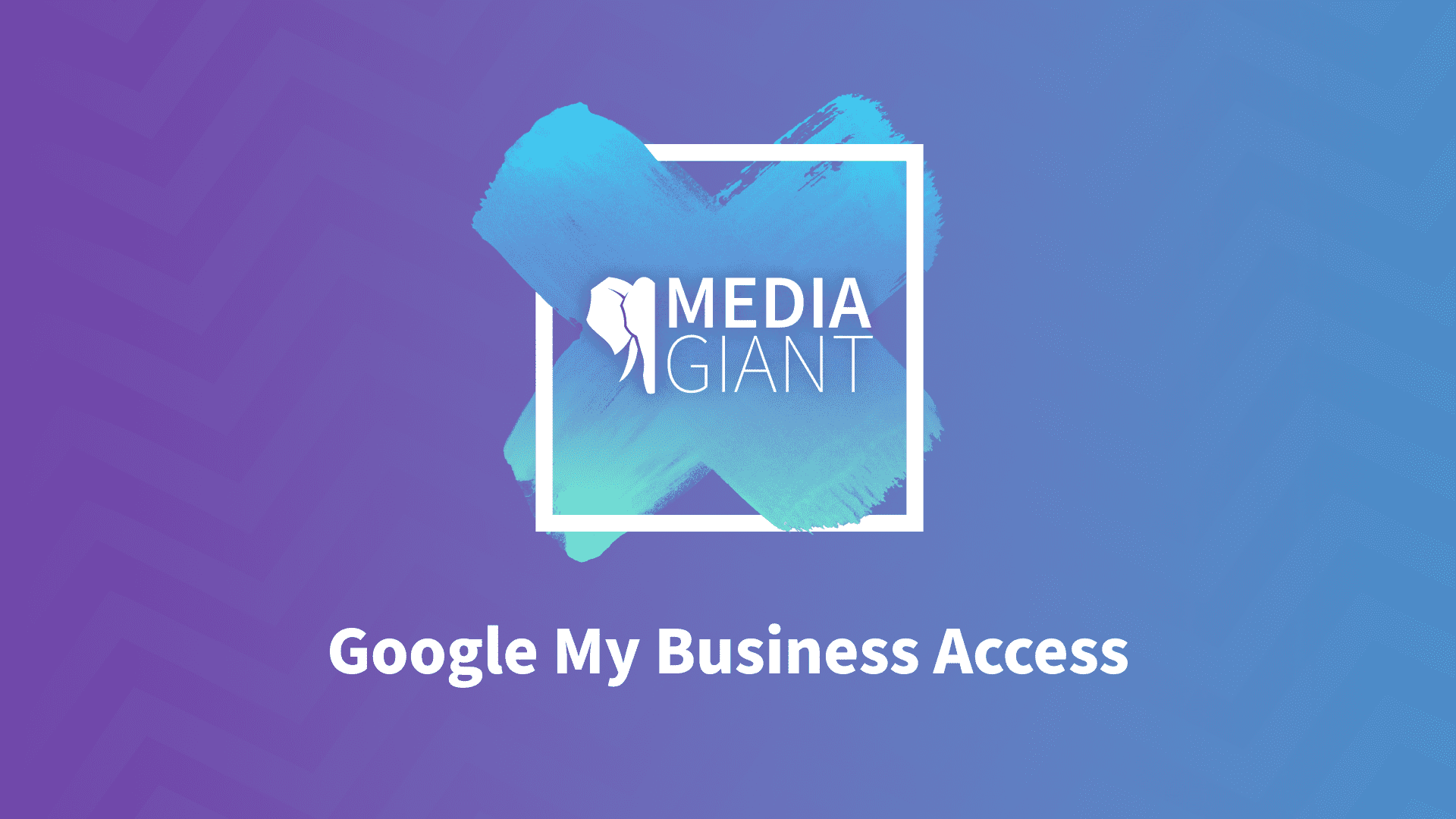 1. Go to your Google My Business account (www.google.com/business)
Log into the back end of your website by adding /wpadmin to the end of your websites URL "www.example.co.nz/wp-admin"
Google My Business Website
2. Select your location/business
(these steps need to be repeated per location)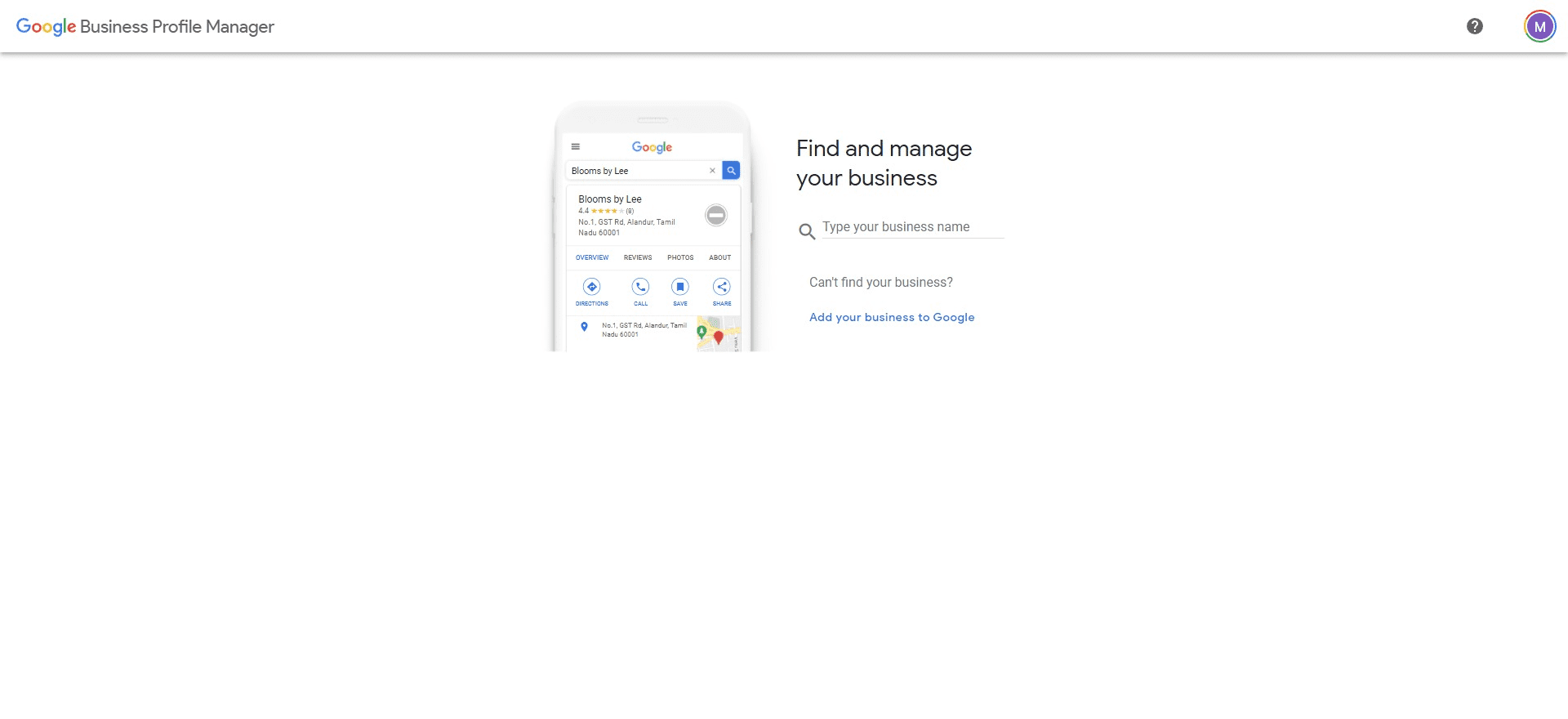 3. Go to "Users" on the left hand menu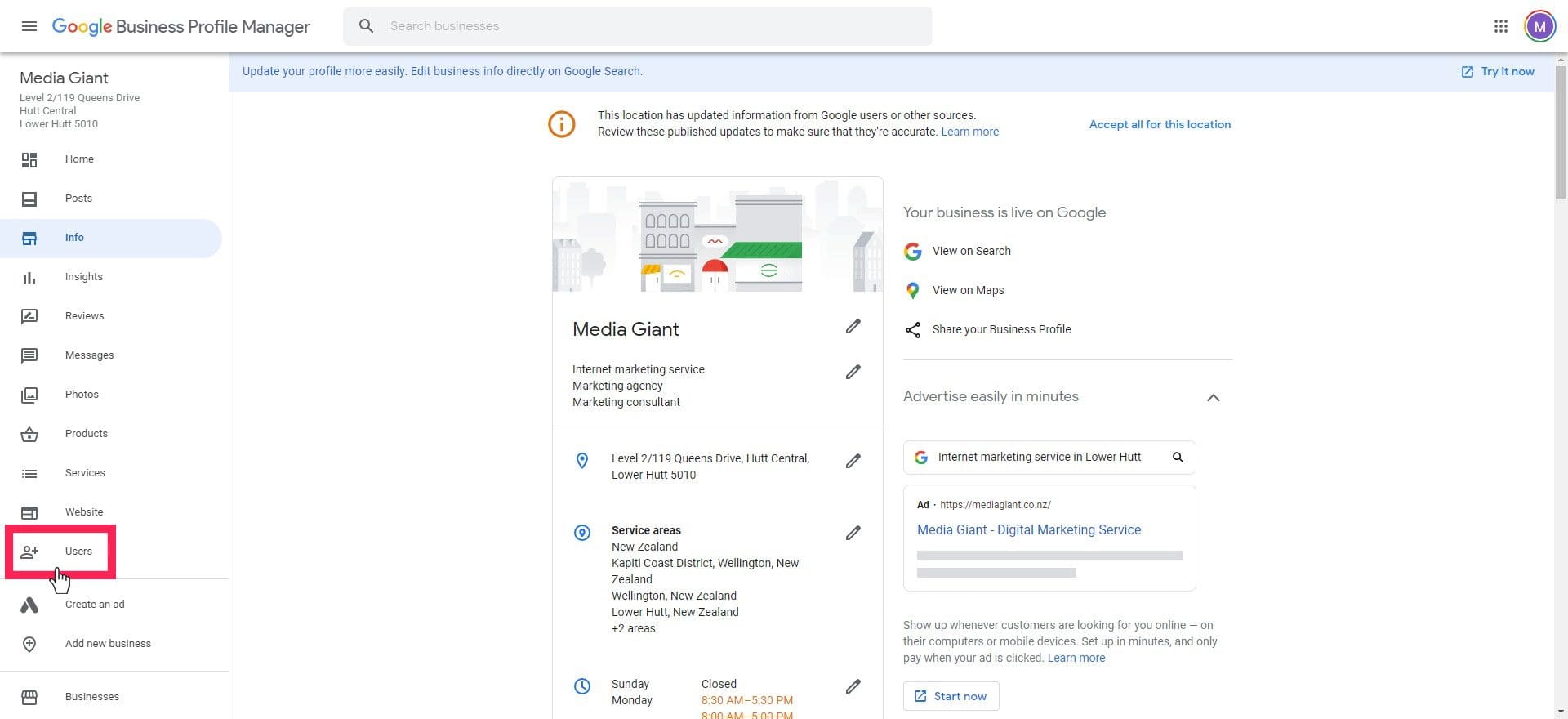 In the pop up put in seo@mediagiant.co.nz and set the role to "Manager"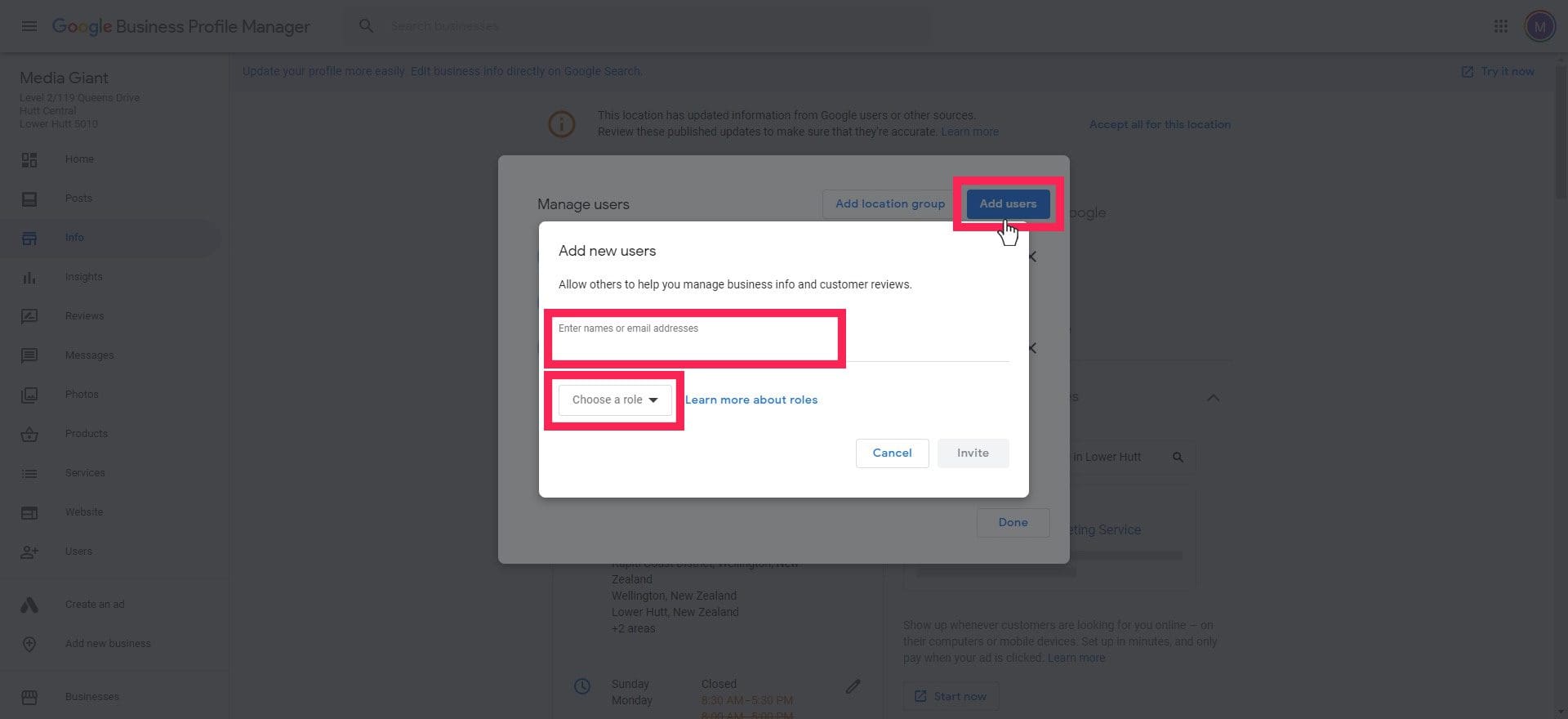 Success! Now that thats all done.
We will be in touch with the next steps to activate your account with your google account verification letter which will be posted out to you.
Back To SEO Package Access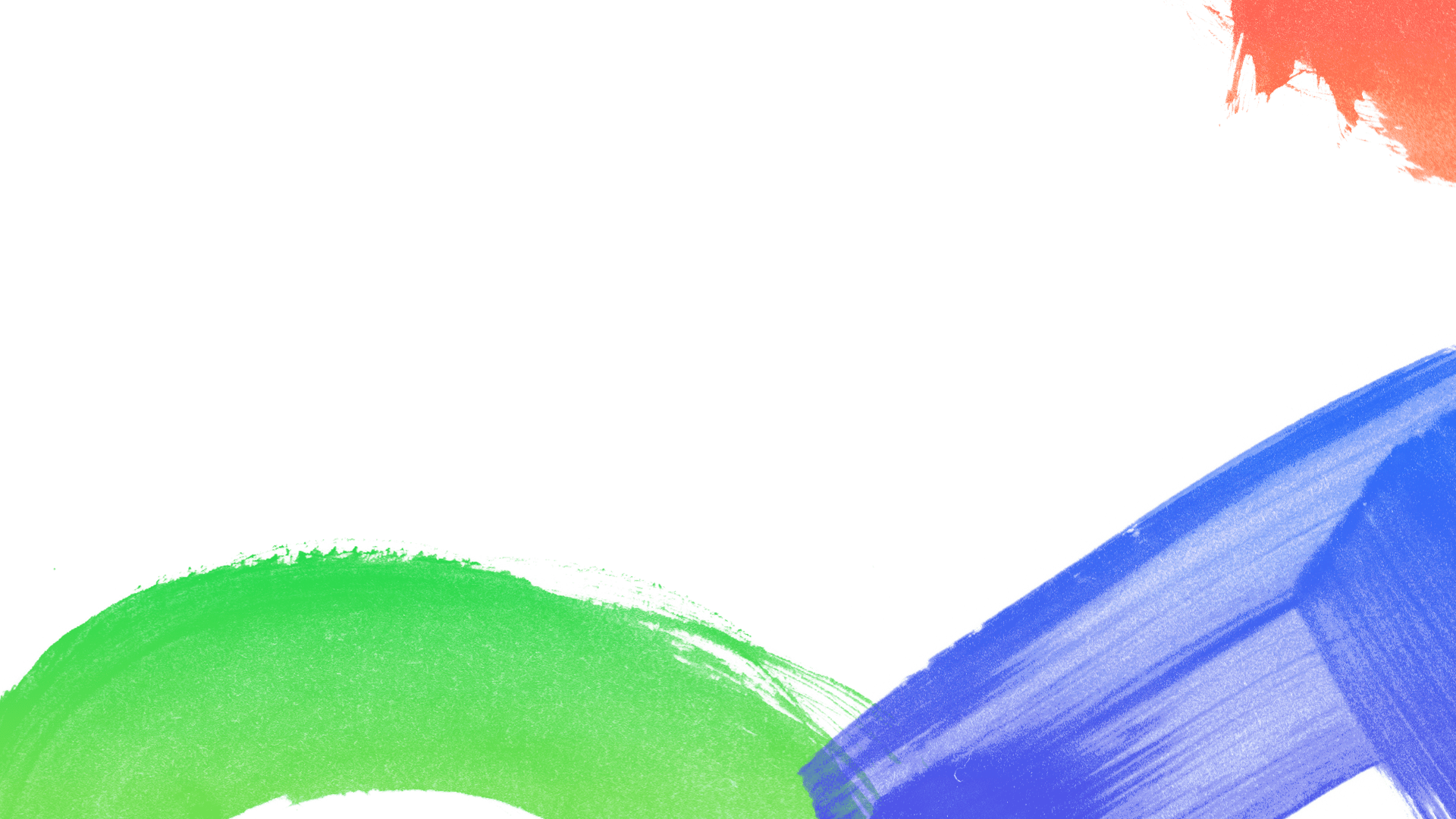 Need a little help doing this?
Get in touch if you would like assistance with the google analytics setup