Like every company, we have a standard set of terms that cover off our services. Have a read and contact our team if you have any concerns.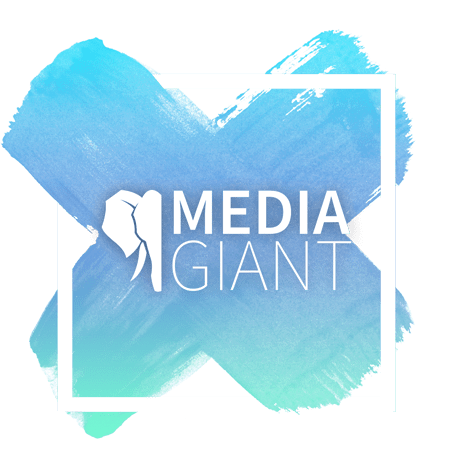 Effective date: January 06, 2019
Contract Term
The contract term for services is outlined on your SLA document.  Early termination costs are 80% of the remaining months from the contract signing date.
Estimates, quotes and specifications
Estimates are based on the brief supplied to date. Alterations to the brief or significant design changes will be quoted as additional. Estimates and quotes are valid for 30 days unless otherwise stated.
Written instructions and specifications are required and Media Giant Limited shall not be held liable for errors and omissions arising from an oversight or a misinterpretation of a client's verbal instructions.
Media Giant Limited reserves the right to change or review pricing for goods or services at any time.
Technology
Media Giant Limited only support technologies current at the time of development. We accept no responsibility if technology changes and a product or service is no longer accessible or supported.
Payment
All intellectual property and copyright remains the ownership of Media Giant Limited until the final development invoice is paid in full. Unless agreed in writing prior to commencement of work, payments for fees, costs or goods supplied by Media Giant Limited are due strictly in full 14 days after the invoice date.
In ALL cases full payment is expected within this time frame unless agreed prior in writing by both parties.
If an account remains unpaid seven days following the due date, collection, administration and interest charges of 20% P.A will be incurred. Media Giant Limited reserves the right to refer any overdue accounts onto a collection agency or other third party, and the client will incur all associated fees, commissions and costs.
Ownership of work
Work samples, sketches, concepts, development work, demo models, other work shown, given or submitted by Media Giant Limited to anyone on a speculative, conceptual, or developmental basis remain the property of Media Giant Limited unless otherwise agreed and may not be shown, given or used by the client with any third party for any purpose whatsoever.
Software development, programming and marketing concepts developed for the client by Media Giant Limited remains the intellectual property of Media Giant Limited and therefore cannot be sold, modified, edited or adapted in any way unless written confirmation has been received by the client from Media Giant Limited. All software developed for client use remains the property of Media Giant Limited unless otherwise agreed in writing.
Storage of client's property
Every care will be taken to secure goods where the client supplies the materials or equipment, but client's property and all property supplied to Media Giant Limited by or on behalf of the client shall be held at the client's risk.
Suspended or cancelled work
The suspension of any work on the client's request will entitle Media Giant Limited to payment in full for all services and costs incurred up to the time of suspension and for any work already completed that has money outstanding.
Copyright, confidentiality and intellectual property
Media Giant Limited shall be indemnified by the client in respect to any claims, costs and/or expenses arising from any matter, which is illegal, or in breach of the Fair Trading Act 1986 or any other statute or any infringement of copyright, patent or design.
Media Giant Limited reserves the right to display its logo and/or associated branding logos within the finished product as deemed reasonable. Media Giant Limited reserves the right to display and disclose to clients finished work for marketing purposes unless otherwise agreed in writing prior to work commencing.
Claims for remedy
Any complaint to Media Giant Limited shall be made in writing within 30 days of receipt of goods or services in order to remedy faults or complaints. Any disputes received outside of this time frame will be deemed null and void.
Outside influences
Media Giant Limited shall not be held responsible for any delay, damage, or loss due to any causes beyond Media Giant Limited control such as but not limited to; Acts of God, accidents, equipment failure, and industrial disputes.
Contact Us
If you have any questions about our Terms and Conditions, please contact us:
By email: hello@mediagiant.co.nz
By phone number: 04 555 0750